Another great day at the Mynd to follow on from a great Friday where 494 & KA visited the Welsh coast and Cadair Idris. Saturdays start was delayed by a couple of hours rain but once this passed the skies opened up and soaring was had till 19:00hrs. Paul Fowler, Matthew Cook, Guy Heartland & No.1 Mike Witton all helped out to give 2192 squadron from the north of England two flights each with some managing 8kts thermals and many 4-6kts ones. We were quite fortunate though as QueNim after QueNim lined up to our north running through a line of Shrewsbury – Kiderminster. Orch who likes storm chasing, visited Shrewsbury and reported lots of rain. Below are some pics and a vid from Sam of his flight with Guy.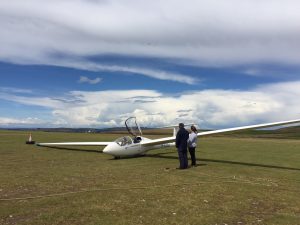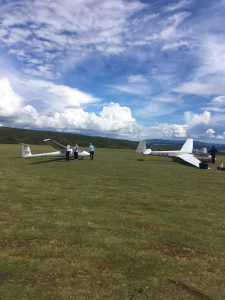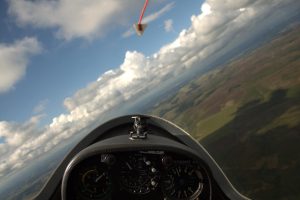 (See the TwinAstir can do +5kts too)
And now the video (if it will load – which it won't so will have to YouTube it somehow.)
Darce.