Looking for a one-off experience? Try a First Flight!
Looking for a gliding experience for yourself, or as a gift for a friend? Our First Flight experience is for you.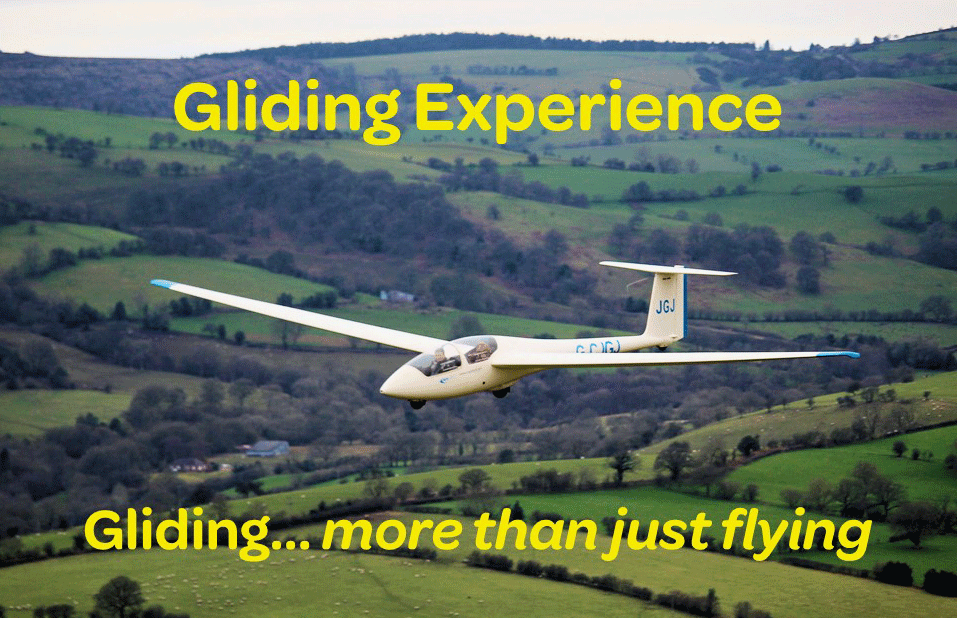 You get:
A comprehensive pre-flight briefing
Approximately 20 minute flight time or two launches, depending on the conditions on the day, with an experienced pilot
After your First Flight, you can upgrade to our Introductory Membership package at a discounted rate if you'd like to continue learning to glide with us. Just pay the difference if upgrading within 14 days of your First Flight
Three month's membership of the club including access to all the club's facilities
Availability:
Weekends throughout the year and Monday-Friday by arrangement.
Price:
Normally £115. Web sales only.
How to purchase a First Flight:
To place your order go to our online shop or telephone the office on: 01588-650206
Terms and conditions of sale are available here (First Flight Terms & Conditions)
Covid policies: see MGC Covid-19 Update
Existing holders of *Premium* First Flight Vouchers:
To help clear the backlog caused by the pandemic, we are offering holders of Premium First Flight Vouchers the opportunity of redeeming their voucher with a 30-minute flight in our motor glider. There is currently a much shorter waiting list for these flights. Please enquire with an email to office@midlandgliding.club
---
Due to the flight limitations of our gliders, there is a weight limit of 16 stones (102 kilos) and a height limit of 6'3″ (1.9m). There is no upper age limit but you must be able to get into and out of the glider. There is no minimum age to fly P2 in a glider and you can legally solo at 14 years. If you are under 16 years old we will require a parental consent form to be signed. If in doubt please contact the office for advice.
---
All flying is subject to the availability of aircraft, launch equipment, instructors and the weather. We offer no guarantee to be able to fly on any particular day even if previously booked, but we will always do our best to get you into the air.
---