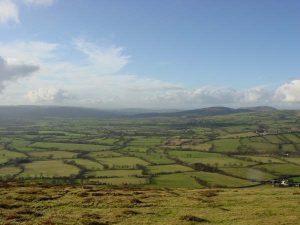 Hi everyone,  this is the regular Thursday posting to let you know what is coming up in the near future and give you highlights of the last week.
Last week:
Last week's course was a roaring success seeing two former members, Richard Bennett and Brian Connaughton, both re-solo so congratulations to them both.
The evening courses are continuing to work well, with lots of progress being made by everyone.
Weekend outlook:
Looking flyable for the weekend, turning southerly and then westerly. We have slots available on both days.
If you need a check or you want to develop your flying in any way then book a slot with the office. Mike Greenwood and Walter Baumann are instructing on Saturday and Sunday, and they are joined on Saturday by Nigel Lassiter and a further instructor, who will fly our Previous member guests and visitors.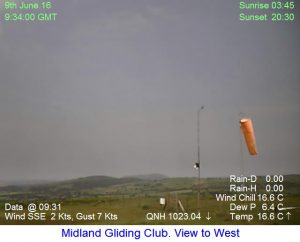 Forthcoming events:
Joint "Previous Members" and "Flying Taster" Day  – Sat 11 June.  Bring a friend along or just come along to help, this is going to be a very busy day and is aimed at gaining new members and reminding past members of what they are missing.  The advertising for this has been intense and we are expecting a lot of visitors and past members,  please come along to help, it is in the interests of your club.
Don't forget that we will be running our "Bring a Friend" Reward Scheme for our members until further notice, so if you bring a friend to the club who subsequently joins as a full member, then we will give you your next 10 TEN launches absolutely free. What could be nicer than that!
Steve Male is running an Aerobatics course week beginning the 18th of  June.  We are delighted that this is now fully booked, but if you are interested then contact the office and we can send you details of future dates we will be running later in the year (September).
We are gearing up for hosting the Wenlock Olympian Society Gliding Games which runs from 9th to 16th July. The entry list is really hotting up now, so if you (or anyone you know) have a wooden glider & are interested in taking part, then contact the office sooner rather than later.
We are running a Cross Country course from 6th to 14th August – we're starting to take bookings for this so let Martin know if you're interested.
Task Week this year runs from 20th to 29th August, so it's a good idea to get your entries in now! Two-seater cross training will be available on a limited first come first served basis – so if you are interested in developing your cross-country flying or seeing how it's done, then get booked in NOW. (The way the two-seater training generally works is that you agree to take it in turns to fly and crew, so you don't necessarily need to be there all week if that's not possible for you).
The club calendar is a good way of checking what is coming up, if you haven't already got a copy then ask in the office.  We are getting ready to produce the next one so can I ask you to submit your pictures for consideration in the new calendar.  Email them to Neal or the office directly.
In addition can I put out a plea for photographs for the web site gallery.  The purpose of the gallery is to show visitors what they can expect when they come to the club,  grounds, hangar, accommodation, bar etc.  Please think to yourself what would I need to see before I arrive and I would be very grateful if you would send the pictures to Neal Clements or Sarah Platt (see website for email address).
Building and Caravan Park, and Airfield:
The building is progressing well and the floors are now down. Next job is to hang the doors and windows, and the completion date is expected to be next Wednesday. Then the internal fit out will start.
Guy Hartland and some willing volunteers have started to tackle the caravan park & it's already looking a bit tidier. It now also has the makings of an entrance road.
Don't forget to keep avoiding the marked areas of newly-sown grass, so that they have the best chance of taking well.
Other info:
The monthly Shobdon LAA Strut meeting TONIGHT – Thursday evening (9th) is about e-go aircraft.  See their web site at http://www.e-goaeroplanes.com/  If you would like to know more do go along at 7:30 pm.  There is a nominal £2 fee to pay for the speakers expenses (£1 for Strut members).  The cafe will be open for food and drink from 6 pm.
The BGA monthly newsletter is available here: http://www.gliding.co.uk/bgainfo/notices/newsletters.htm .
Sarah Platt, Marketing