Cross Country Development Week
MGC Cross Country Development Week
Course Dates: 7-12 May 2019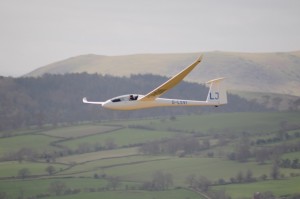 MGC's cross-country Development Week will take place from 7-12 May.
It will provide potential and early cross country pilots with a structured training opportunity to refresh their cross country skills prior to the main period of the cross country flying season.
Expect to hone your abilities in the following areas:
Ground School
Interpreting the weather
Checking NOTAMS
Choosing a Task and  the requirements of the "Badge" flights
Marking up maps and entering Tasks into PDA's
Flight Logging
Thermalling techniques
Speed to fly and routing considerations
Field Selection and Field Landing
Final Glides
Post flight analysis Entering your flight on the BGA/Club ladder
The Motor Glider will be available all week for:-
Field Landing Instruction and checks.
Testing for Bronze/XCE Navigation Exercises.
Testing for XCE Cloud flying training.
Testing for BGA Cloud flying endorsement
Aerotow training
Training and check/revalidation flights available out of Shobdon, if required
Advanced Handling Techniques
Thermalling
Routing and speed to fly
Field Landing
Cross Country tasks set on suitable days
Fly P2 in a club two-seater, or maybe in one of the privately owned two-seaters, generously offered by their owners
Fly as P1 in one of the club single seaters, (or your own glider, if you have one!)
Am I a suitable candidate?
If you are interested in, or intrigued by the thought of, flying what seem like unimaginable distances in an aircraft that has no apparent means of propulsion, then you are a member of the target group!
To book your place
contact the office on 01588 650205 or email to office@midlandgliding.club
Last Update: 12 Jan 2019